About Von Smith Insurance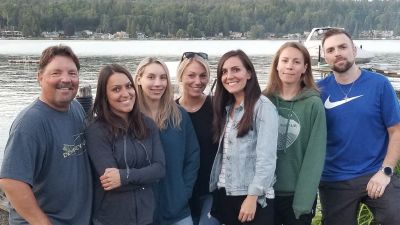 Von Smith Insurance, Inc. (VSI) was launched in December of 2014 following Von's sale of his 45% interest in Bob Wallin Insurance, where he served as the agency's president & CEO from January 2006. VSI is a family agency and believes its customers should be treated as family. We diligently work to match the best insurance carrier and policy to the specific needs of the individuals, families and business's we serve.
A Message to our Clients:
Thank you for your business! The trust and confidence you have placed in us is paramount to the care in which we serve you. We want to hear from you whether we are doing well or when you feel we can improve in any way. Please contact Von directly by phone at 360.205.2248 or by e-mail at von@vonsmithinsurance.com – He wants to hear from you.
A message to our Prospective Clients:
You will not be sold anything here. We listen to what your needs are, assess your individual situation and eventually make recommendations we feel will be the best solution to your specific needs and budget. We are honest, professional, prompt and we care deeply about getting your insurance right and providing a level of service that you'd never want to leave us.